Une enveloppe en provenance du Japon, flanquée de slogans révolutionnaires en langue espagnole: pas de doutes,
Corrupted
est de retour.


On les avait quittés sur l'impeccable
El Mundo Frio
(HG Fact, 2005), croisement entre ambiances à la
Labradford
/
Bohren und der Club of Gore
, accalmies emmenées à la harpe, et décollages sludge/doom fulgurants.


La formation japonaise revient donc avec deux 7" (
Vasana
et
An Island Insane
), des formats courts sur lesquels
Corrupted
file droit au but: noir et incisif... et quelques poussées bien rentre-dedans, décidément implacables.


A découvrir via cet extrait de Vasana.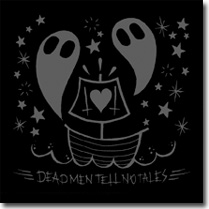 Dans la foulée, un mot sur
Monarch
, groupe bayonnais qui indique justement
Corrupted
parmi ses nombreuses influences.


Dead Men Tell No Tales
, qui regroupe deux de leurs albums (
Speak of the Sea
et
Die Tonight
), est récemment sorti chez Crucial Blast pour l'Amérique du Nord, et très prochainement en Europe sur le label espagnol
Throne Records
.


Et c'est décidément du côté de la péninsule ibérique qu'il faut regarder, puisque la musique de
Monarch
est à rapprocher de celle d'
Orthodox
, dans son goût pour la répétition, pour sa volonté d'étirement du temps, pour les assauts cinglants des cymbales... et pour son côté bien bourrin. Assez redoutable dans son genre.


Des extraits sont disponibles sur le site de
Crucial Blast
, mais aussi chez
Aquarius Records
... ou encore sur
MySpace
.